ABOUT CM STARTUP / INNOVATION SCHEMES
In order to turn the educated youth from job seekers to job creator and in order to give support to the 'Startup' and 'innovative projects' in the state and to provide skills to the youth and potential investors to develop entrepreneurship "Chief Minister's Startup/Innovation Projects/New Industries Scheme" has been formulated.
This initiative envisages various incentives for startups so as to enable the entrepreneur's success in their ventures.. The basic objective of this scheme is creation of self-employment and employment generation, upgrading the skills of entrepreneurs and to provide them support to set up their units under professional guidance, promotion of innovation in focus areas, setting up of incubation centers, creating working space for startups and innovative projects, providing incentives, etc.
This Scheme also aims at helping and hand-holding entrepreneurs to select viable projects in the potential areas in manufacturing and service sectors and train them to set up startups and subsequently manage and run their enterprises professionally.
STARTUP DEFINITION
Startup/New Industries means any entity, Proprietor, Limited Company, registered partnership firm under Indian Partnership Act 1932, or Limited Liability Partnership, proposing to set up an enterprise in micro or small-scale category in services sector relating to the focus areas defined in the Scheme and in the manufacturing sector in the state after 31.3.2016.
Innovation Project is the process of introducing new or making changes with updated technology, large and small radical and incremental, to products, processes, and services that result in the introduction of some new and innovative products.
Facilities
Sr. No.
Facility
1
Hardware Lab
01 No.
2
Software Lab
01 No.
3
Office Space
Room No. 105 to 111 at Central Block 1st Floor
Main office Incubation Centre: - Room No. 104, 1st Floor, Central Block, NIT, Hamirpur (HP)
Software Lab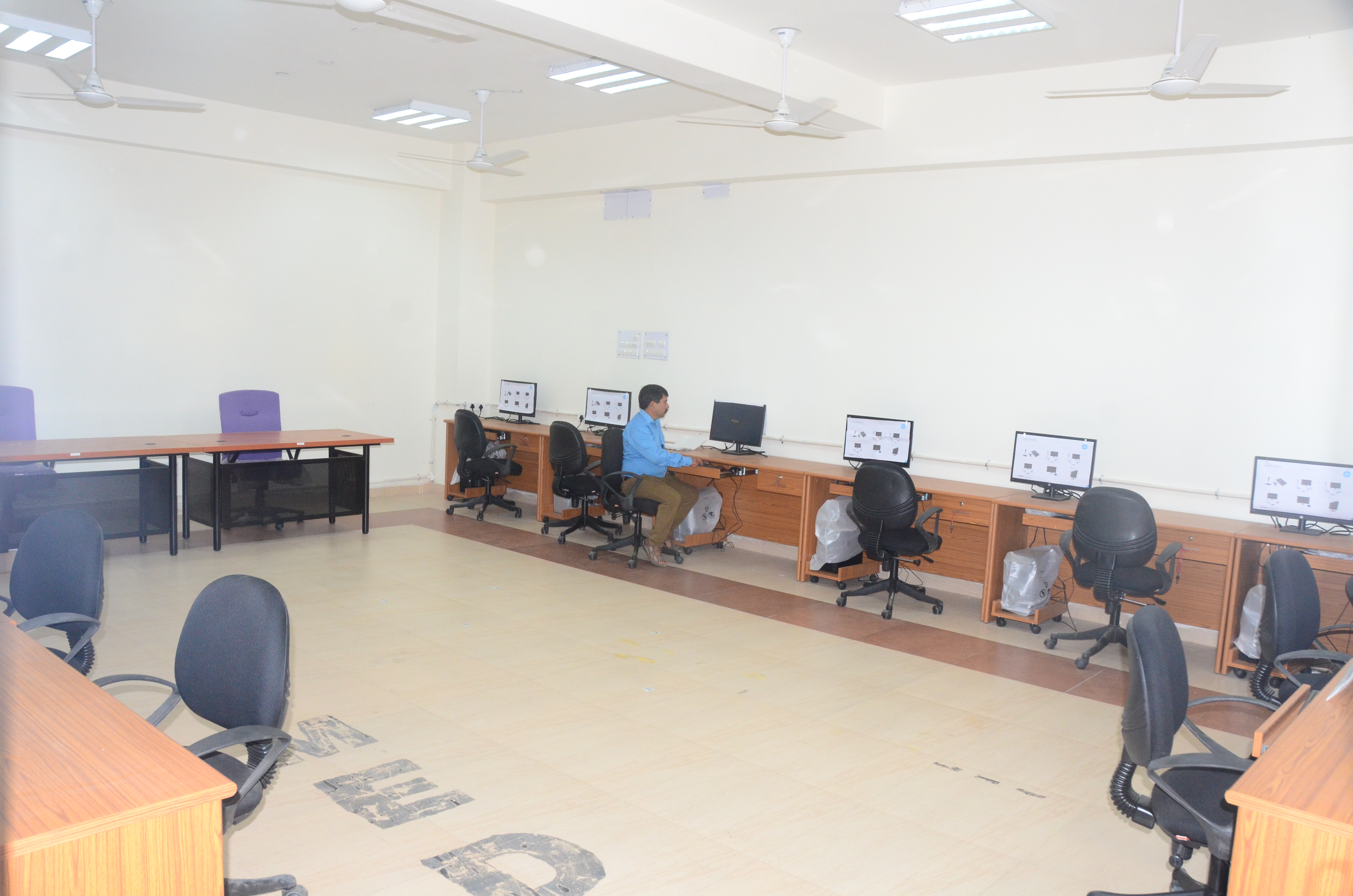 Hardware Lab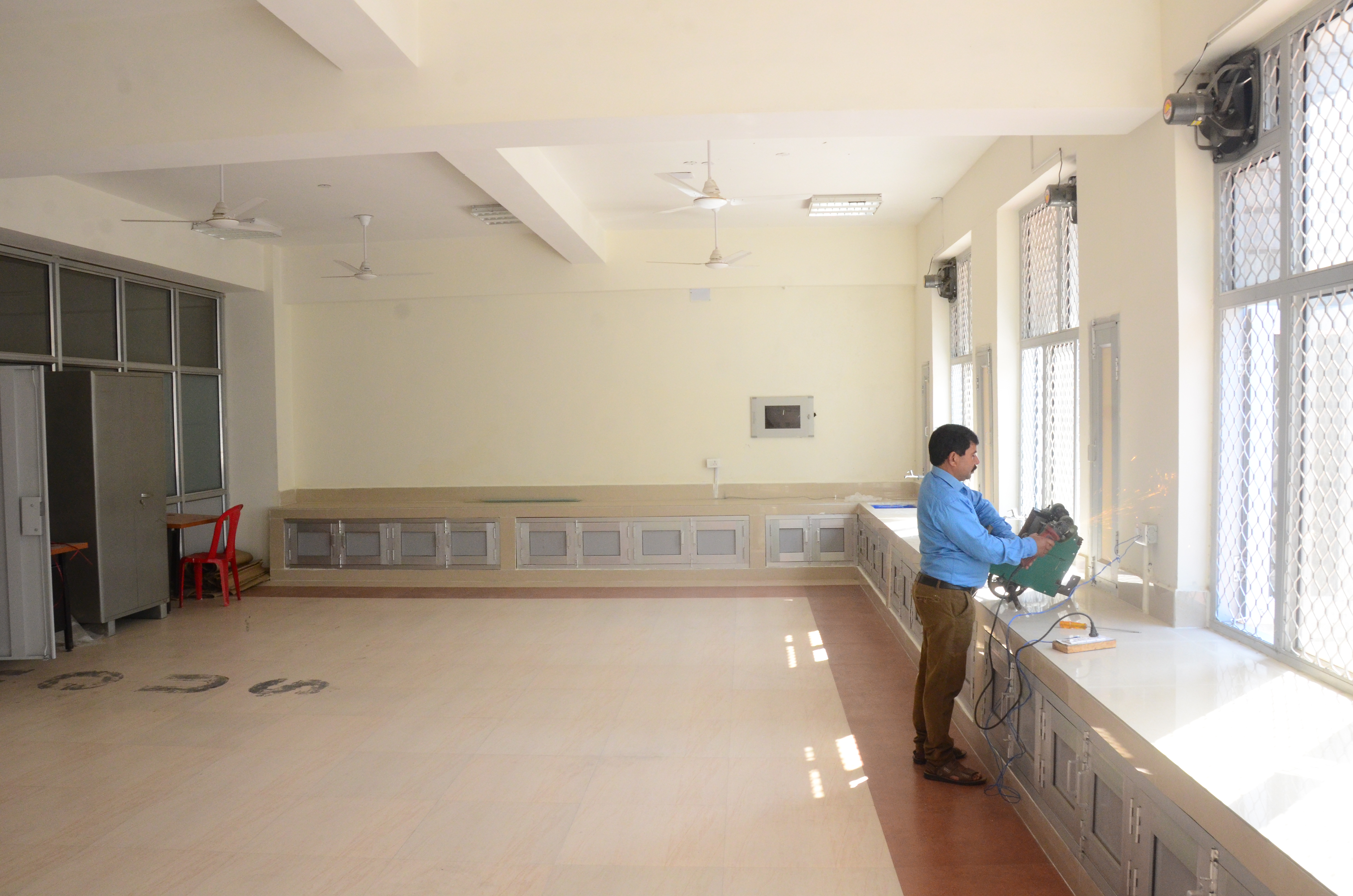 Office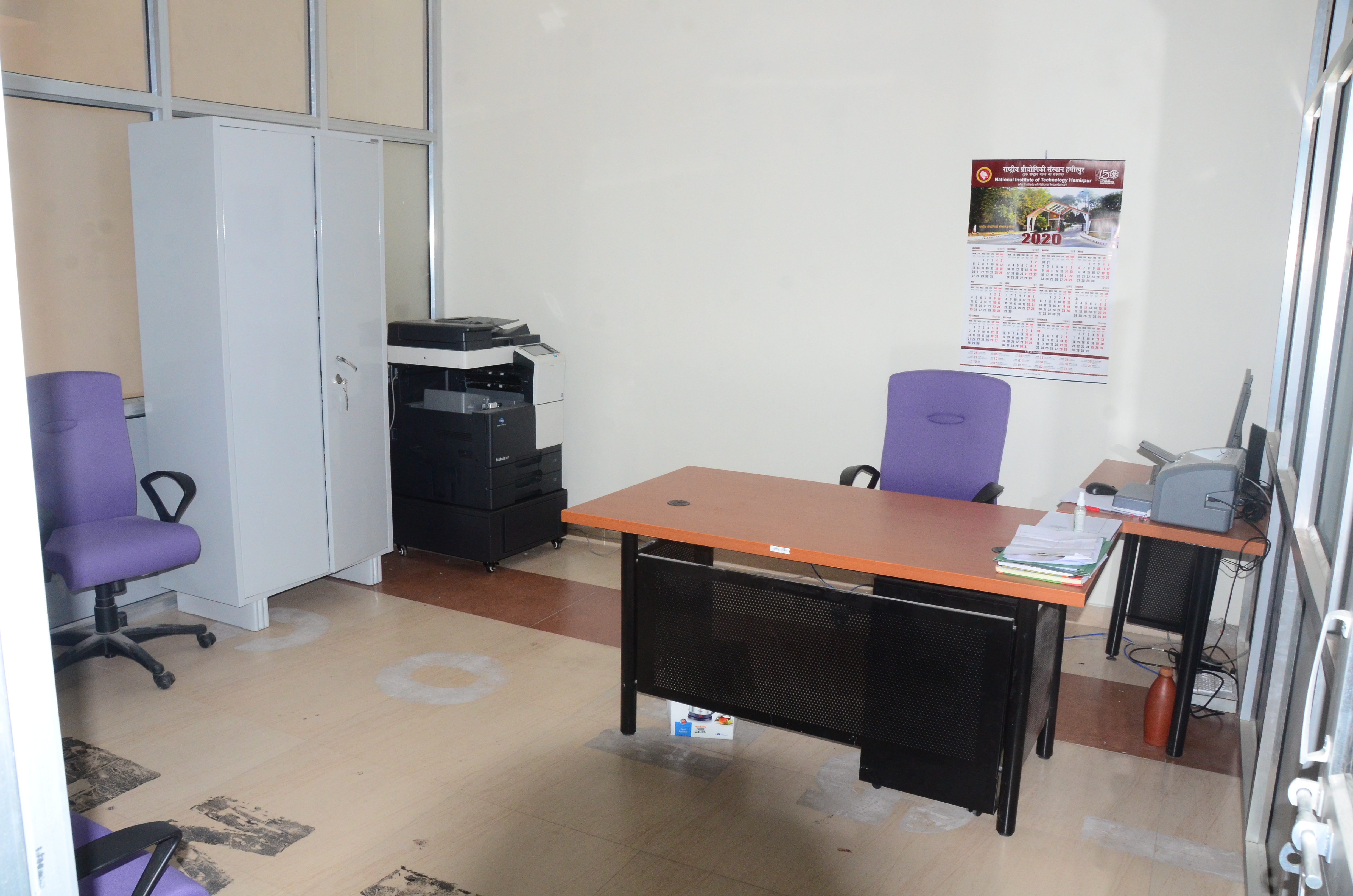 Ecosystem
Sr. No.
Name of Incubates
Mentors Assigned
Name of Project /Startup
Status
1
Mr. Lovleet Koti
Dr. Naveen Chauhan, Associate Professor , Computer Science &Engineering , NIT, Hamirpur (HP)
SAMRTH Information Technology Services
Completed
2
Mr. Ashwani Rati
Dr. Hemant Kumar Vinayak Civil Engineering Department, NIT,Hamirpur(HP)
Production of Slates and Mosaic Manufacturing
Completed and Commercialized
3
Mr. Anirudh Thakur
Dr. Varun, Associate Professor, Mechanical Engineering Department,NIT, Hamirpur (HP).
Horticulture and Manufacturing
Completed and Commercialized
Dr. Rohit Dhiman, Assistant Professor Grade-I, Electronics &communication Engineering, Department , NIT, Hamirpur (HP)
4
Mr. Shivam Nag
Dr. Narottam Chand ,Associate Professor , Computer Science &Engineering , NIT, Hamirpur (HP)
Food Bee IT (Services)
Completed
Dr. Lokesh Chauhan, Assistant Professor Grade-I, Computer Science & Engineering , NIT,Hamirpur (HP)
5
Mr. Nitish Thakur
Dr. R.K. Jarial , Associate Professor , Electrical Engineering Department , NIT Hamirpur (HP)
HHO Generator
Prototype Development Stage
Dr. Param Singh, Assistant Professor Gr. II, Mechanical Engineering Department , NIT Hamirpur
6
Mr. Manuj Thakur
Dr. Rajesh , Associate Professor , Mechanical Engineering Department , NIT, Hamirpur (HP)
Paper Bag making machine
Prototype Development Stage
Dr. Manoj Sinha, Assistant Professor, Gr.II, Mechanical Engineering Department , NIT , Hamirpur (HP)
7
Mr. Arnav Sewal
Dr. Chandrasekran S., Assistant Professor Grade.II, Electrical Engineering Department, NIT,Hamirpur(HP)
Manufacturing of pedal Charging E-Bike
Prototype Development Stage
Dr. Anil Kumar Yadav , Assistant Professor Gr.II, ElectricalEngineering Department , NIT, Hamirpur (HP)
8
Mr. Nikhil Kumar
Dr. Mohd. Adil ,Assistant Professor Grade-I , Department of Management Studies, NIT, Hamirpur (HP)
Custom clothing (LynclerCompnay name)
Prototype Development Stage
Dr. Vivek Tiwari, Assistant Professor Grade-I , Department of Management Studies, NIT, Hamirpur (HP)
9
Mr. Rajeev Sharma
Dr. Mohit Pant, Assistant Professor Grade-I, Mechanical Engineering Department , NIT, Hamirpur (HP)
Fertilizer Drop gun
Prototype Development Stage
Dr. Akhilesh Kumar Chaudhary, Assistant Professor, Grade-II, Mechanical Engineering Department, NIT, Hamirpur(HP)
10
Mr. Ankur Sharma
Dr. Ashok , Associate Professor, Electronics & Communication Engineering Department , NIT, Hamirpur (HP)
An edtech startup to sell courses in regional languages
Prototype Development Stage
Dr. Rakesh Sharma, Assistant Professor Grade-II, Electronics & Communication Engineering Department , NIT, Hamirpur (HP)
11
Mr. Amandeep Singh Pooni
Dr. T.P. Sharma, Associate Professor, Computer Science &Engineering Department (HP)
Centralization of educational communication system
Prototype Development Stage
Sh. NITIN Gupta, Assistant Professor, Grade-II , Computer Science& Engineering Department (HP)
12
Mr. Rajesh Kumar
Dr. Somesh Sharma, Associate Professor , Mechanical Engineering Department , NIT,Hamirpur (HP)
Agricultural Tool Power Bider tool
Prototype Development Stage
Dr. Parinika Srivastava, Assistant Professor, Gr.II, Mechanical Engineering Department , NIT ,Hamirpur (HP)
Startup Commercialized
| Name of Incubatee | STARTUP NAME | Unit Address | Status | Employment Provided | Turn over |
| --- | --- | --- | --- | --- | --- |
| Mr. Ashwani Ratti | Production of slates and mosaic ( manufacturing ) | Rathi stone industries VPO Panarsa Teh. Aut Distt. Mandi (HP) | Completed and Commercialized | 11 | 70 lakh per year |
| Mr. Anirudh Thakur | Apple grading and brushing machine | Ecekal: - Village- majthai p.o- Badehari Tehsil and Distt. - shimla | Completed and Commercialized | 05 | 15 lakh per year |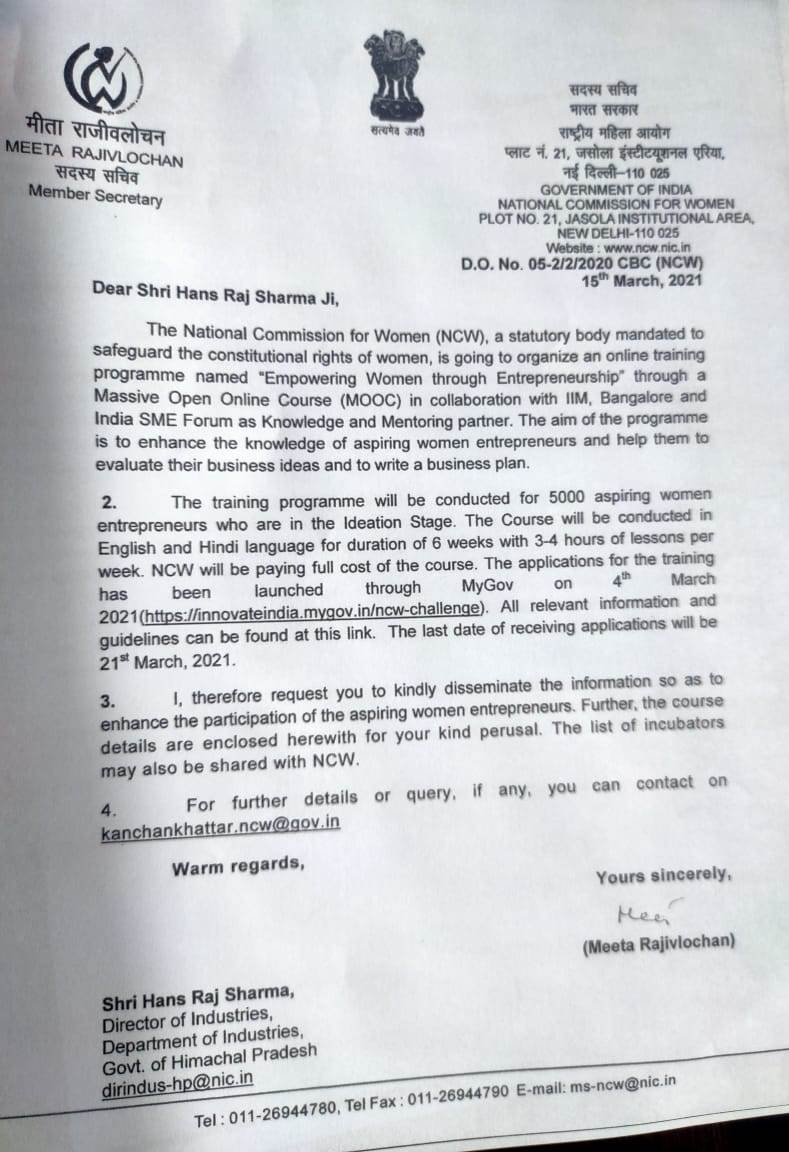 Contact Us
Dr. Pamita Awasthi (Nodal officer )
CM's Startup/Innovation Project (HP Govt.)
NIT Hamirpur (HP)
Contact No. : - 01972254140