We bring Solutions.....
VLSI
NIT Hamirpur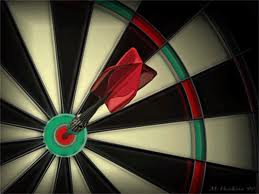 The Placement Season and various placement activities for 2011-12 at NIT Hamirpur have started since this July 2011. In the general case, all companies are treated equally and slots are given to companies based on the pay scale and number of positions offered. This year onwards, the VLSI group is organizing a separate placement track for students specializing in VLSI. This will run in parallel to the regular placements and hence companies that wish to recruit only students in this category will be allowed to recruit them from day one of the placements. We believe this shall give students a better opportunity at getting placed in core engineering companies of their choice. We cordially invite your esteemed organization to be part of the process this year.
The companies shall also be able to see a brief Students' Profile of the 2010-12 batch and a Placement Brochure.
We request you to fill up the Placement Proforma and kindly send it to vlsi.nitham@gmail.com or tponith@gmail.com.